Cool-Roof™ Series Pavers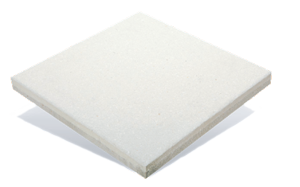 Product Features

Most of the roofs in the world including over 90% of the roofs in the United States are dark-colored. To help reduce the heat island affect created by the dark densely place urban roofs which, contributes to global warming, Tile Tech has developed the Cool-Roof™ series

roof pavers

. Solar reflective Cool-Roof™ Pavers are ideal for creating functional and attractive rooftop, terraces, balconies and plazas.

Our Cool-Roof™ pavers utilize a high reflective value and low emissivity rate resulting in a high Solar Reflectance Index (SRI) value; Tile Tech Cool-Roof™ pavers have a minimum SRI value of 78. This high SRI value allows you to meet the needs for "LEED" certified projects when used on your roof and balconies and can also be installed on pedestals for a complete roofing system.

Heat & Light Reflecting

A cool roof is one that reflects the sun's heat and emits absorbed radiation back into the atmosphere. The roof literally stays cooler and reduces the amount of heat transferred to the building below, keeping the building a cooler and more energy efficient.

Superior Color Stability

Produced from premium, ultra white, raw materials that is uniformly distributed throughout the thickness of the pavers insures lifetime color stability.

Superior High Strength

Produced under extreme hydraulic pressure by bonding crushed granite & quartz in a cement matrix duplicating the forces of nature.

Superior Surface Finish

Surface is ground to expose the natural beauty of the quartz chips and can be honed and shot blasted resulting in a granite-like, slip resistant paver.

Our PATENTED Hybrid pedestal system is designed for concrete pavers to lay level over a built up roofs & allow for self leveling, screw adjustable, PVC pipe adjustable and stack-able.
Colors



Sizes

Standard Sizes:

12"x12"

16"x 16"

20"x 20"

12"x 24″

16"x 24″

Custom Sizes:

8"x 8"

8"x 12"

12"x 18"

15"x 15"

18"x 18"

Thickness:

1"

1-½"

2″

.

.

Weight:

11 to 22 lbs per sq.ft. depending on thickness.
Download