Oceanic™ Series
Wave-Pave™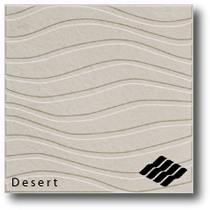 Colors



Sizes

Standard Sizes:

12"x12"

16"x 16"

20"x 20"

12"x 24″

16"x 24″

Thickness:

1"

1-½"

2″

.

.

Weight:

11 to 22 lbs per sq.ft.
Product Features

Wave-Pave™

pavers offer a bold visual effect of waves rippling through your next pool deck, courtyard, plaza or walk ways. These versatile pavers can also be manufactured with various design mixes such as crushed seashells, granite chips and recycled glass which are then honed and shot blasted for a unique and slip resistant surface.

Wave-Pave™ pavers can be manufactured in wide range of designs and sizes in addition to endless color & aggregate mixes. Any of our standard size options or custom sizes (order size permitting) above can be manufactured in this design.

Saltwater Resistant

All Tile Tech Pavers products are highly compressed during production making the product stronger and more resilient to salt attack, water absorption and surface damage such as chipping and cracking.

Oceanic-Series™ Pavers

Brings natural sea elements such as crushed seashells, fossilized coral impressions and wave patterns to your next project.

Wave-Pave™ Pavers

The embossed wave like pattern brings a major element of the ocean to any project. These pavers can be installed on a diagonal for real dramatic effect.

Slip Resistant

All Tile Tech Pavers products are designed to meet slip resistance criteria making them ideal for use in all wet or dry outdoor areas, stylish courtyards and pool surrounds.
Download